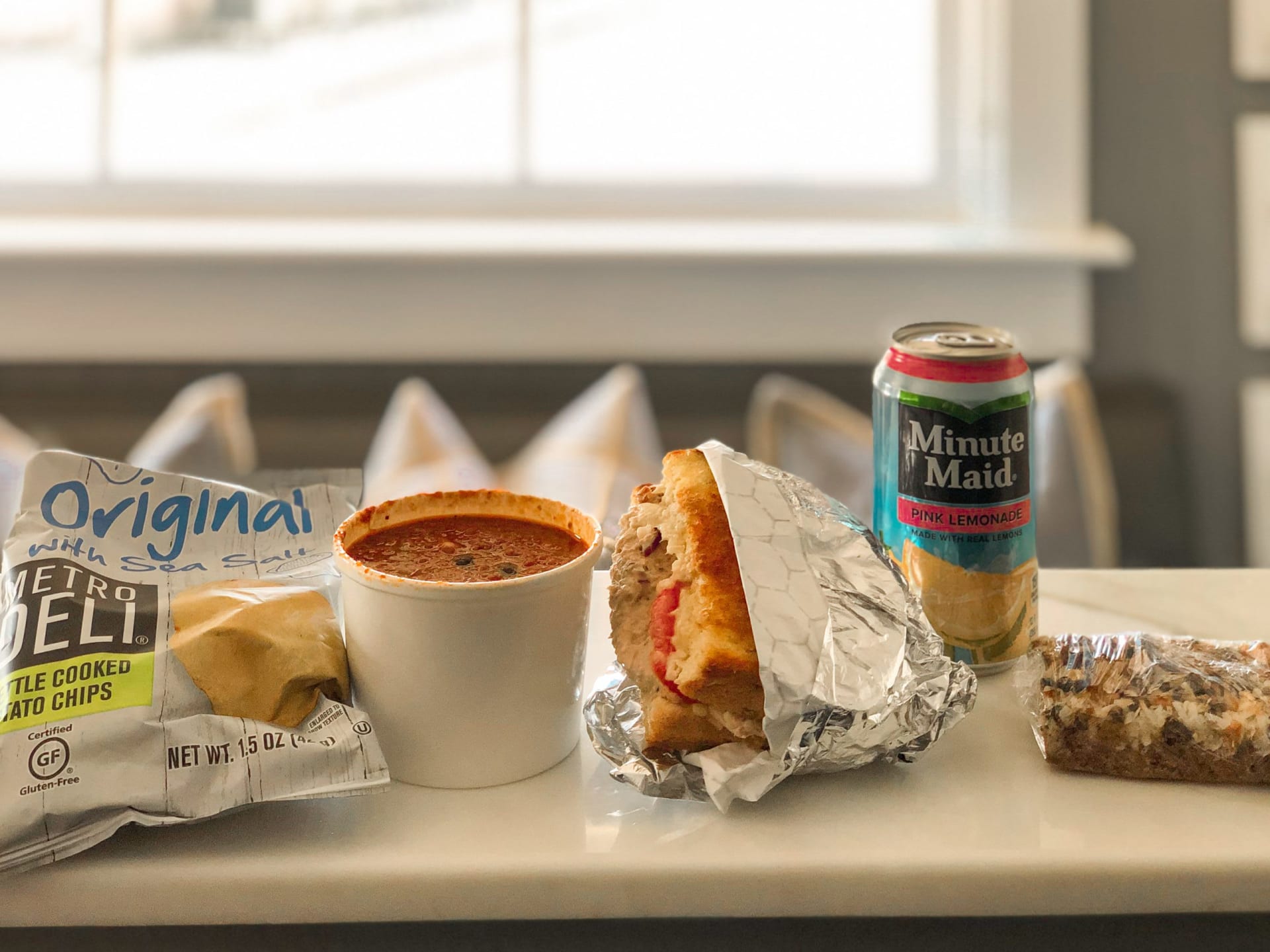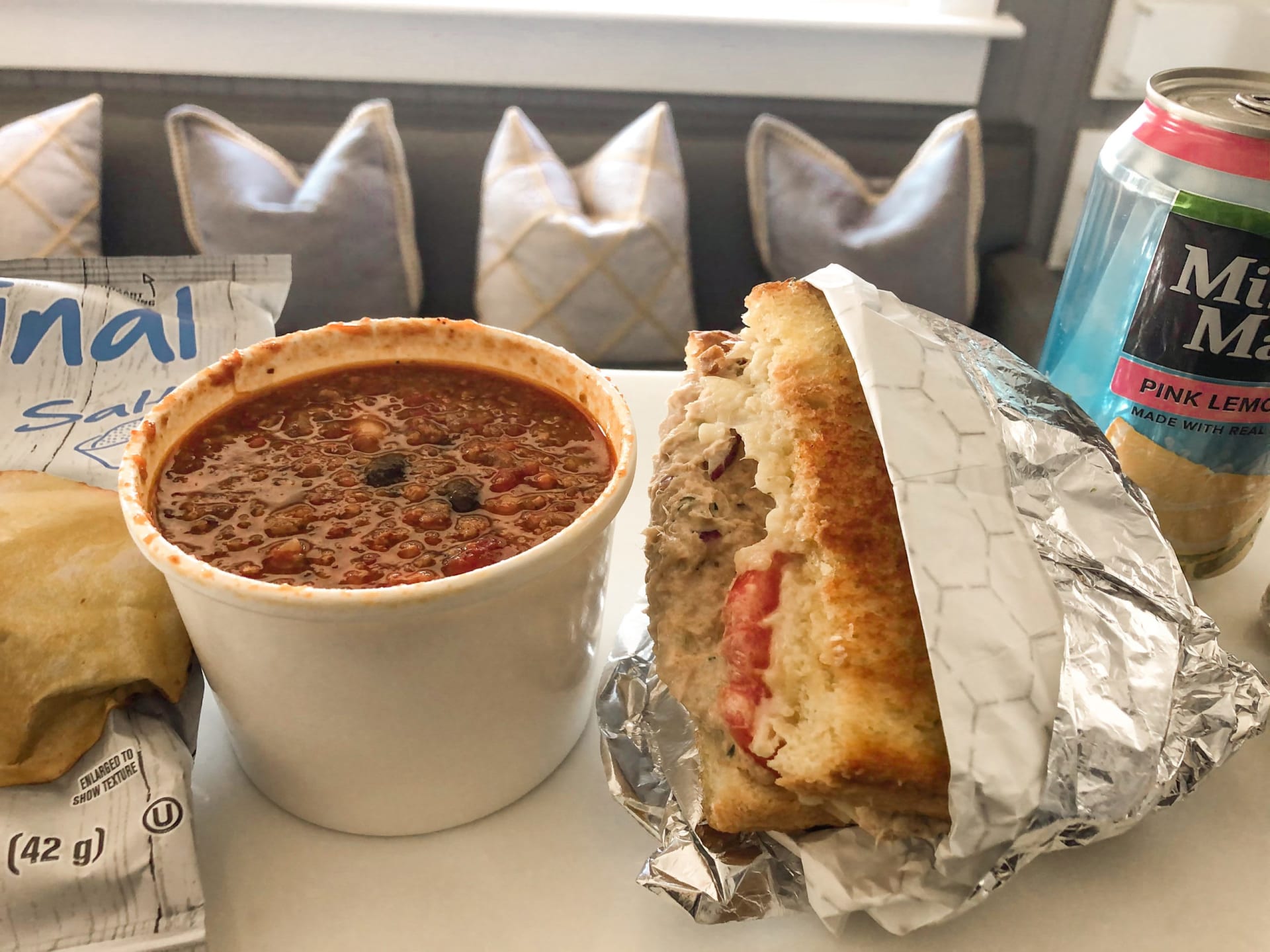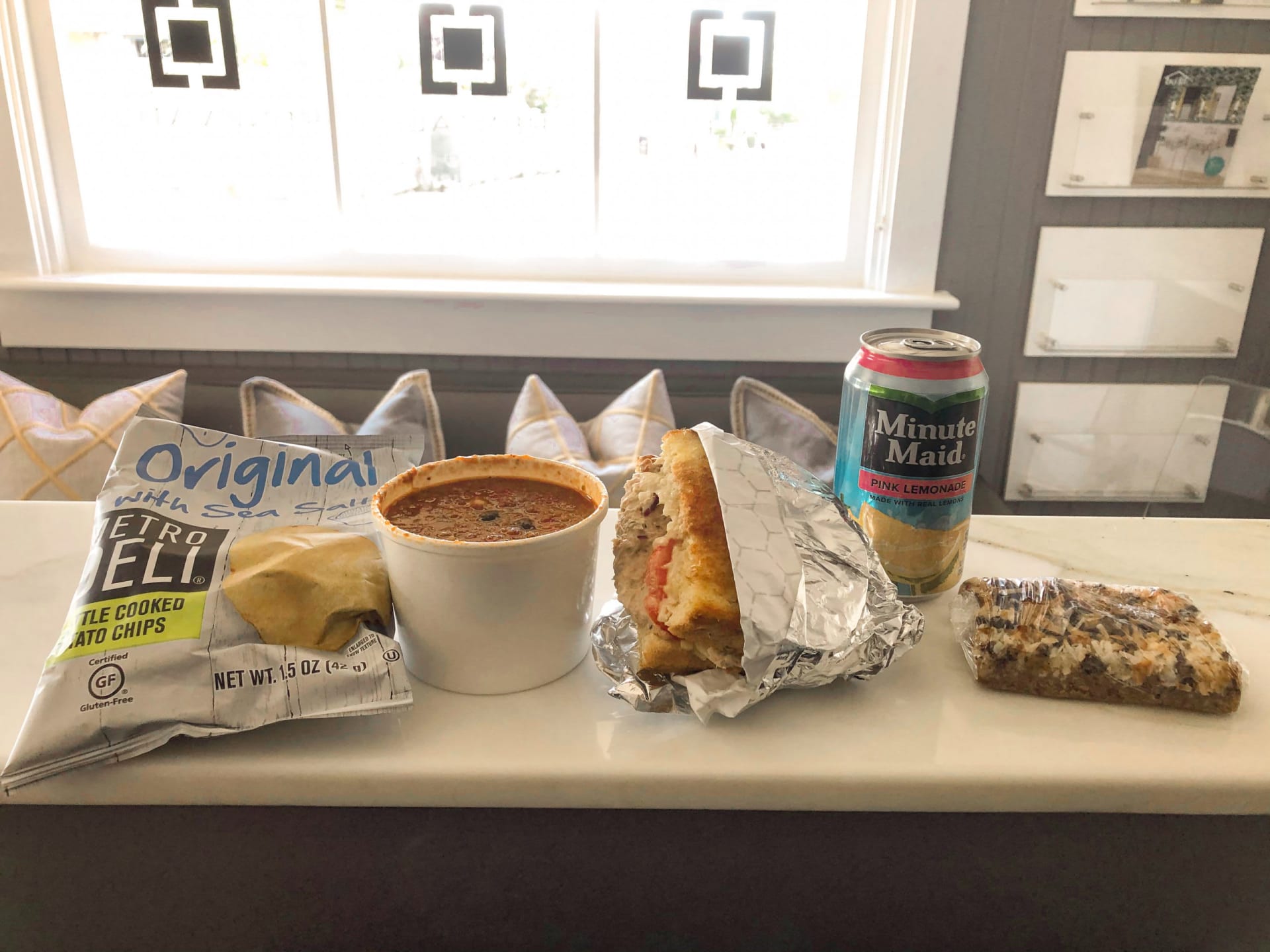 Scratch your typical lunch-run options and opt for Scratch instead. The new outdoor dining configuration of restaurant row along
Broadway
– courtesy of Covid 19 – has me visiting the area quite often. When noon on a workday calls, I often resort to the same, few spots to grab lunch. But recently I have switched up my routine, and in doing so I have rediscovered an old favorite,
Scratch Kitchen and Catering
. Scratch, owned and operated by brother-sister duo Kyle and Stef Bennet, is loved by Newport locals for its value, convenience, and most importantly, super satisfying, and off-the-charts delicious menu.
You'd be hard-pressed to find a better and more satiating lunch deal than my go-to
lunch combo
from Scratch Kitchen and catering. The lunch combo can be ordered in a variety of configurations however, I always spring for the half sandwich and soup option. My staple sandwich is the "Name That Tuna," described as a 'good old fashion tuna melt' that I get served with melted gruyere cheese, and Roma tomato on toasted sourdough (and trust me on this, the sourdough is the way to go). Their soups change daily – I will opt for whichever strikes my interest that day, but their beef chili holds a near and dear place in my heart. Also included in the lunch combo are your choice of spud nuggets (a house classic) or chips, a drink, and a bakery item. If magic bars are an option that day, don't pass them up. All of this comes made-to-order for right around $13! Seriously, can you name a better lunch deal?
Everything on Scratch's (cleverly named) menu is served with pride. I promise you will find something to please everyone in your group, picky eaters included. Looking for a new option to 'tickle' your fancy? Show
Scratch
some love next time you find yourself in the North End.